There are lots of titles now, some have been discontinued and revamped. There is even Bangernomics The Board Game, meanwhile the Bangerpedia will become a partwork as I work my way back through used car decades the 2000-2010 has been joined by 1990-2000, it will probably take centuries…Demotorized reveals that there is a war on us motorists, Bangernomics will Save the World is a couple of old Bangernomics books squeezed together with some new stuff, Bangernomics Rebooted is just the original Bangernomics reprinted so useless for buying cars unless you have access to a time machine. Kerbcrawler is a collection of mostly brand new stories, some old ones refreshed and never before seen photographs from the days before the Interweb spoilt everything, especially buying cars...
James Ruppert is the founder and editor of Free Car Mag which does not cost a bean to check out. It is the only car magazine to stick up for the motorist.
Watch the Bangernomics Interview with Fuzz and Tim about their Car SOS Show
Bangernomics Slogcast, worth a listen...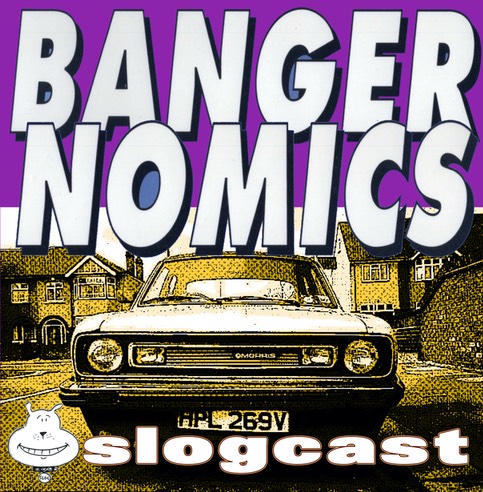 See the Used Car Konfigurator in action
There are some free car buying guides (Auctions, Classic Cars and Check Sheets) that you can download, for  free right here. Oh Yes, 70's superhero Spencer Haze has his own unique guide to buying a classic, because he was right there when they were brand new.  
ASK QUESTIONS
If you have a question then by all means get in touch and I will do my best to help. Ping me a question [email protected]
BUY BOOKS
You can also buy the award winning book The German Car Industry My Part in its Victory.
The critically acclaimed The British Car Industry Our Part in its Downfall is here.
If you are into Bangernomics then you can buy the Bangernomics Bible in real book and also virtual PDF form.
WATCH VIDEOS
You can read my half baked opinions every week both in Autocar, the oldest and very best car magazine. Click on the logo to see my blogs....
Buy all means get in touch and ask questions, make any points, or just tell me off by pinging your point to [email protected]